We return to our favorite Williamsburg/Central European/Brooklyn biergarten, Radegast Hall, on Saturday night, September 18. Pig Roasting! Celebratory Keg Tapping! Mug Holding Championship!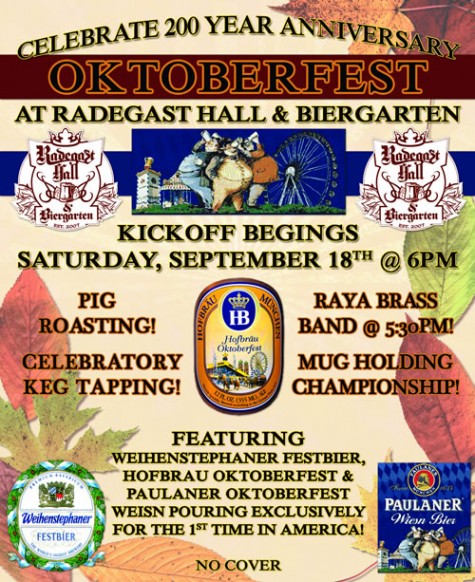 Saturday September 18, 2010
Raya Brass Band at Radegast Hall's Oktoberfest
http://www.radegasthall.com/
Radegast Hall and Biergarten
113 N 3rd St in Williamsburg, Brooklyn
map: http://bit.ly/c4Q9IM
5:30-8:00 PM
It's FREE!