About
"This Brooklyn collective gleefully upends traditional wedding music of the Balkans and Greece, undercutting regional reeds and brass with decidedly American funk pulse."—New York Times
"Watch as five people conjure a massive party around them. Then see if you can resist the temptation to get up and start dancing. It's pretty unlikely."—Pop Matters
"The wild … stylings of this band invoked such a frenzy that several people questioned their own existence after their own souls leapt from their body and danced right out in front of them."—What Weekly, Baltimore
"A wild ride of genre blending that doesn't call it a night just because the sun is coming up."-Midwest Record
"Unhinged energy and dizzying skill."—New York Daily News
Since 2008 Raya Brass Band has energized clubs, international festivals, rooftop parties, and subway cars with its hard-driving, original brass band music. The six members of the band bring their unique voices to the group, creating a sound informed as much by their love for the fierce and seductive music of the Balkans as it is by New Orleans brass bands, punk rock, and global music. Featuring trumpet, sax, accordion, tuba, and percussion, this band wails, sweats, and shouts alongside its audience.
Notable Performances: Kennedy Center Millennium Stage • Lincoln Center Out of Doors • Philadelphia Museum of Art • Le Poisson Rouge • Joe's Pub • Webster Hall • Club Helsinki • New York Gypsy Festival • Golden Festival • Johnny Brenda's (Philadelphia) • Littlefield • Mercury Lounge
Raya Brass Band is
Greg Squared – Saxophone
Ben Syversen – Trumpet
Matthew "Max" Fass – Accordion
Steven Duffy – Tuba
Nezih Antakli – Percussion
Kolja Gjoni – Percussion

"Luckily, you don't have to know the members of Raya Brass Band personally to benefit from their super-positive energy. They welcome everyone in the crowd to joyously participate in their performance. Beyond their riotous performance, though, Raya is professional , punctual, and worry-free, an overall joy to work with."
—Lena Sawyer, Adult and School Programs Intern Educator, Brooklyn Museum
Gallery
These images are linked to web res versions of the photos. For hi-res press photos, use the download buttons on this page.
Please credit April Renae for all photos on this page.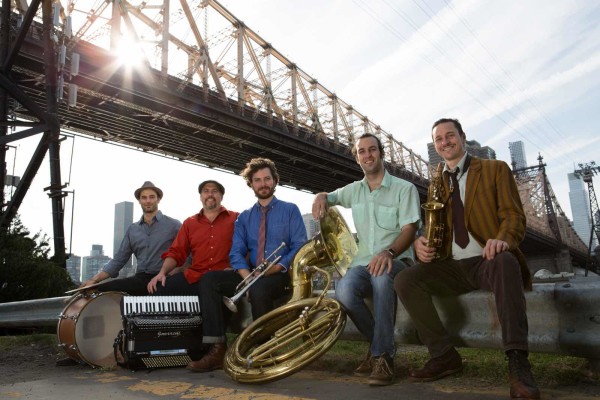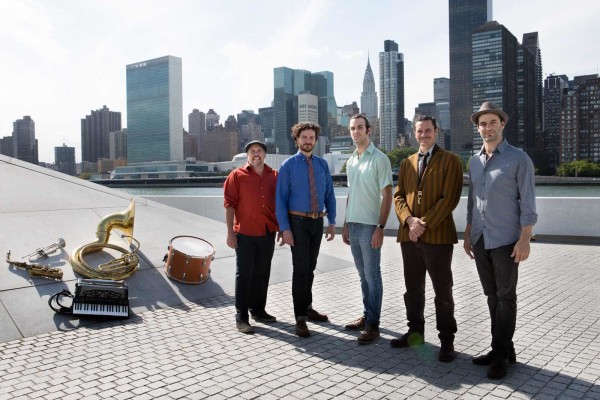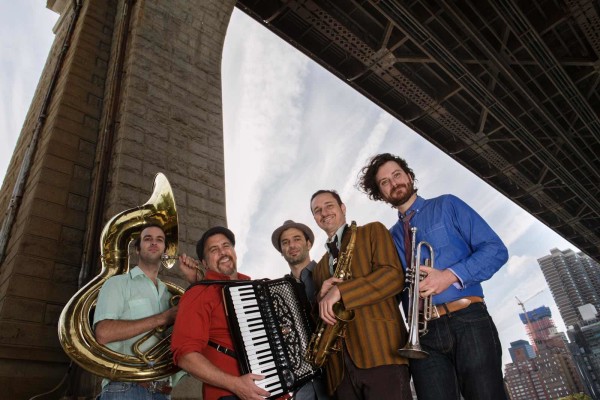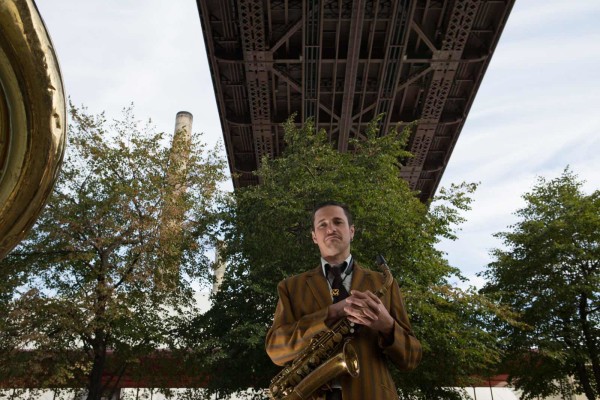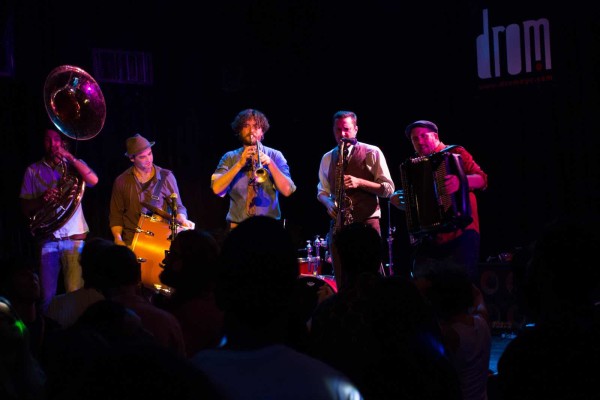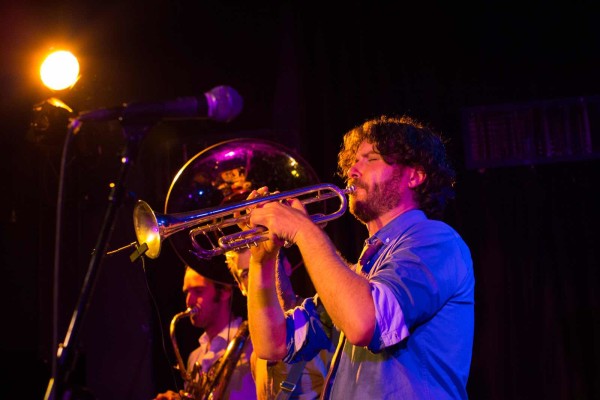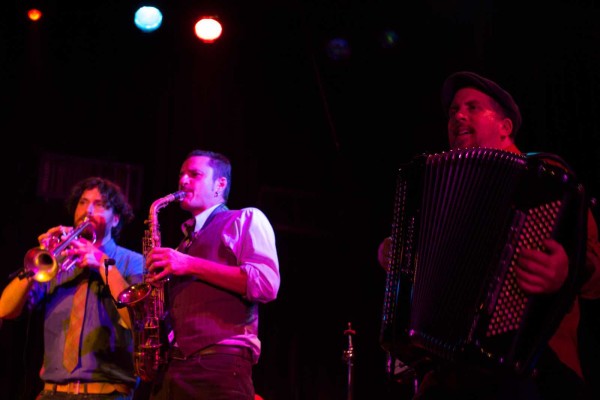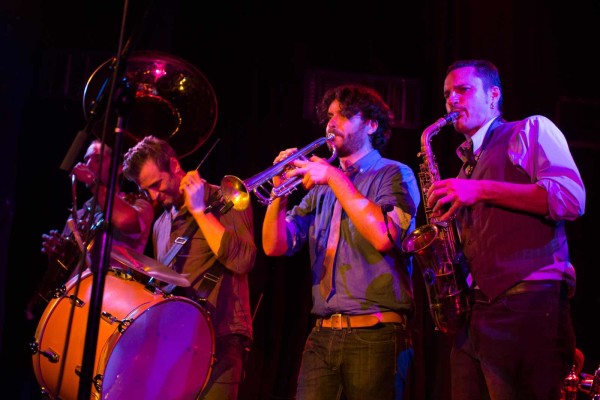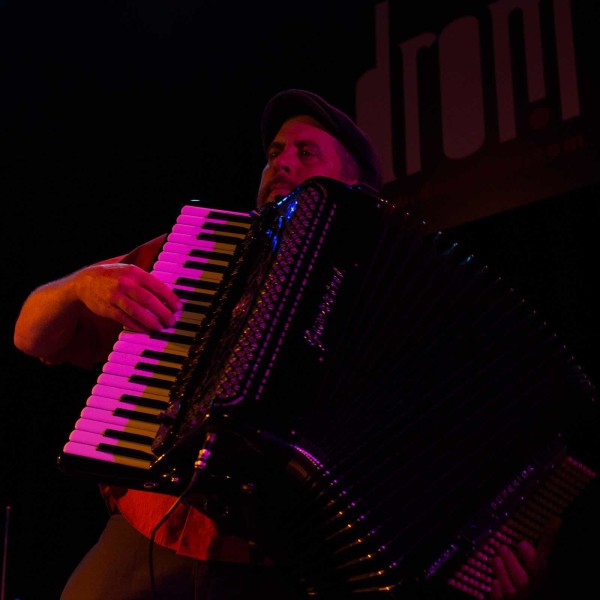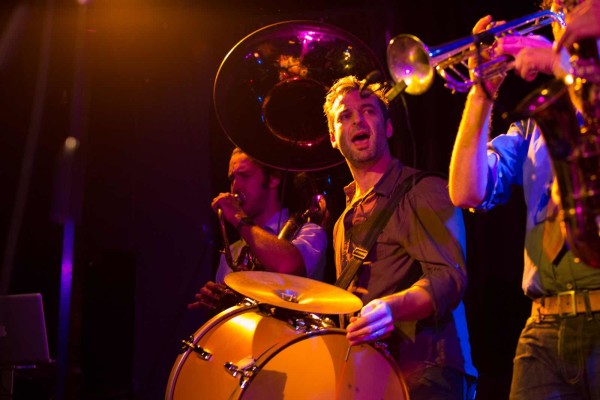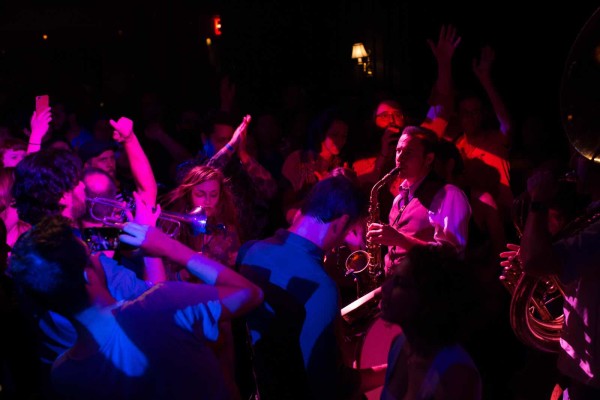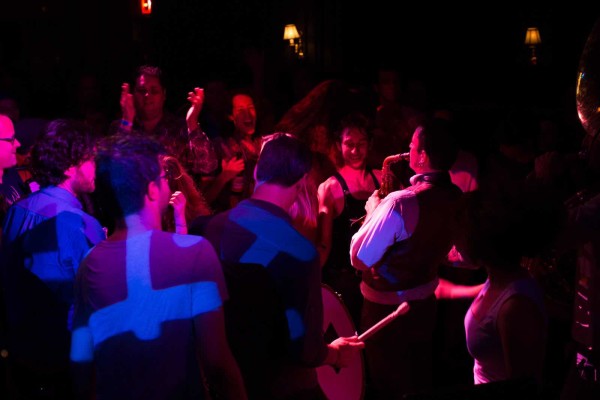 View our one sheet, press mentions and download our older hi-res photos and press kit.
Performances
Golden Festival 2015
Raya Brass Band at Golden Fest 2015 - "Cucek na Sudahan"
Ivan's Tune
Raya Brass Band - Ivan's Tune - Littlefield, Brooklyn 11/30/13
Locks and Latches
Raya Brass Band - Locks and Latches - Littlefield, Brooklyn 11/30/13
For Mia
Raya Brass Band - For Mia - Littlefield, Brooklyn 11/30/13
Golden Festival 2012
Golden Festival was off the hook in 2012 with over 60 bands. This video is from our Saturday night set in the Rainbow Room, playing "Riff Cloud."
Coney Island Banya Party
Raya Brass Band at the Gemini & Scorpio Russian Baths Party Valentine's Night, 2010
Raya Brass Band plays *in* the jacuzzi at Gemini and Scorpio's Steamy Valentine's Night at Russian Banya, 602 Coney Island Ave, Kensington, BK, 2/13/10.