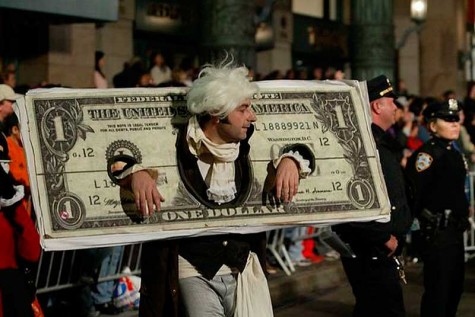 Due to hard economic times, the NYC Village Halloween Parade is in desperate need of funding. Matthew, the accordionist for Raya Brass Band, is the music director for the parade and is asking for your help.
The parade is in competition for a $50K Pepsi Grant Grant for the month of September. You can make the difference!
There are three easy ways to vote and, if you can, please vote all three ways every day in September

1. Vote at http://www.refresheverything.com/nychalloweenparade
2. Vote on Facebook at http://bit.ly/9PufjI
3. Text 102251 to Pepsi (73774)
Remember, you can vote all three ways every day. Thanks! It will be a great help if the parade wins this grant.