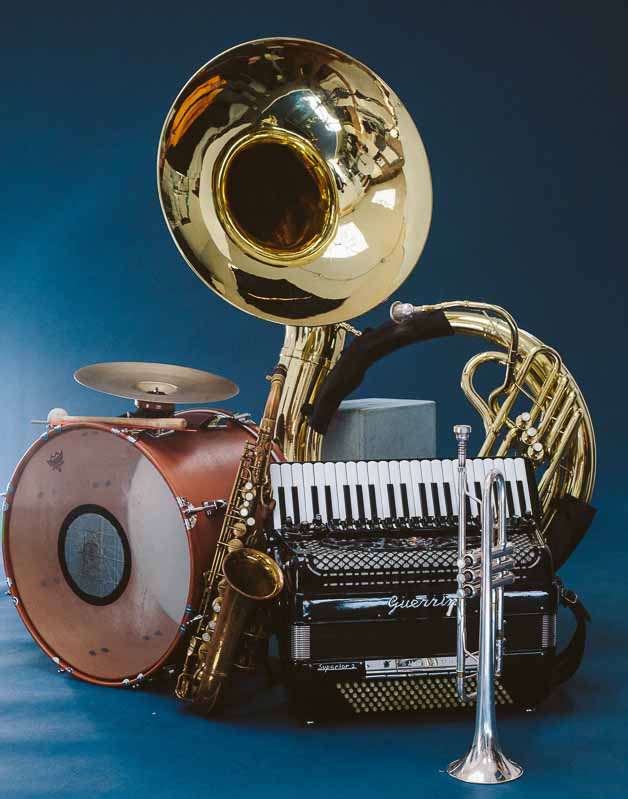 Since 2008 Raya Brass Band has thrilled audiences with its energetic brand of soul shaking, border defying dance music. Given the way these five musicians electrify clubs, festivals, underground parties, and even subway cars with their riotous performances, it's no wonder that they're often mistaken for a band twice the size. The members of the band all bring their unique voices to the group, creating a sound informed as much by their love for the fierce and seductive music of the Balkans as it is by New Orleans brass bands, punk rock, out jazz, and a host of other international sounds. When they put it all together, this hard working band gets straight to the point, dancing, sweating, and shouting alongside its audience.

Golden Festival 2015
Raya Brass Band at Golden Fest 2015 - "Cucek na Sudahan"
Golden Festival is one of our favorite shows every year. With over 60 bands and thousands of attendees, the energy is contagious all night.
"Ivan's Tune" at Littlefield
Raya Brass Band - Ivan's Tune - Littlefield, Brooklyn 11/30/13
Bringing the party to Gowanus, Brooklyn.
Coney Island Banya
Raya Brass Band at the Gemini & Scorpio Russian Baths Party Valentine's Night, 2010
Raya Brass Band plays *in* the jacuzzi at Gemini and Scorpio's Steamy Valentine's Night at Russian Banya, 602 Coney Island Ave, Kensington, BK, 2/13/10.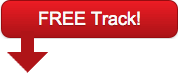 Email List
Join our email list and receive a FREE mp3 download as well as announcements of upcoming shows.
[formidable id="4″]

Our Latest Release
No Events
Recent Past Appearances
Raya Brass Band at Golden Fest 2019 – Brooklyn, NY – Sat Jan 19, 2019 - Sun Jan 20, 2019
Raya Brass Band's 10-year Anniversary/2nd Decade Launch Party – Brooklyn, NY – Thu Jan 17, 2019 - Fri Jan 18, 2019
DJAM NYC - Raya Brass Band, Kaeshi Chai and more! – New York, NY – Sun Dec 9, 2018 - Mon Dec 9, 2019
Symphony Space – New York, NY – Thu Oct 11, 2018
Raya Brass Band Dance Party – New York, NY – Sun Feb 11, 2018
Raya Brass Band at Golden Fest 2018 – Brooklyn, NY – Sat Jan 13, 2018 - Sun Jan 14, 2018
Raya Brass Band Returns to Barbes! – Brooklyn, NY – Sat Jan 6, 2018
Littlefield – Brooklyn, NY – Fri Jun 16, 2017
Threes Brewing – Brooklyn, NY – Thu Jun 1, 2017
Bar Matchless – Brooklyn, NY – Fri May 19, 2017
Highline Ballroom – NY, NY – Wed Apr 19, 2017
The Windup Space – Baltimore, MD – Sun Apr 16, 2017
Three's Brewing – Brooklyn, NY – Thu Apr 6, 2017
Three's Brewing – Brooklyn, NY – Thu Mar 2, 2017
Industry City Distillery – Brooklyn, NY – Sat Feb 11, 2017
Three's Brewing – Brooklyn, NY – Thu Feb 2, 2017
Golden Fest – Brooklyn, NY – Sat Jan 14, 2017 - Sun Jan 15, 2017
Sunnyvale – Brooklyn, NY – Thu Jan 12, 2017
Raya Brass Band and Hearing Things – Brooklyn, NY – Sun Dec 11, 2016
Raya Brass Band with Greek Judas – New York, NY – Tue Nov 29, 2016


Call
917-497-7852
Email