Originally published by What Weekly in their roundup of the best of Baltimore, these pictures capture the spirited party we played at H&H on June 18 as a benefit for Red Emma's Bookstore Coffeehouse Free School. Photos by Tedd Henn.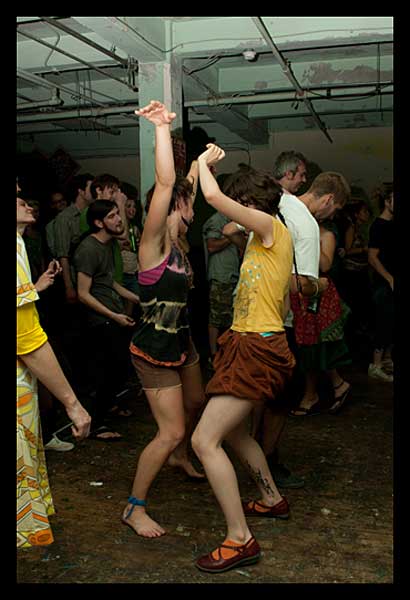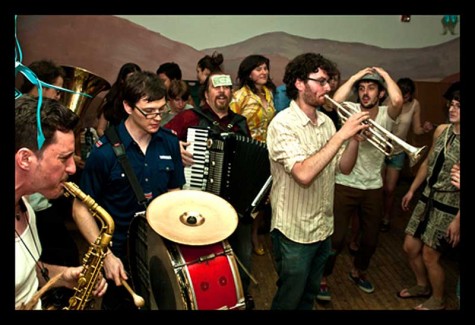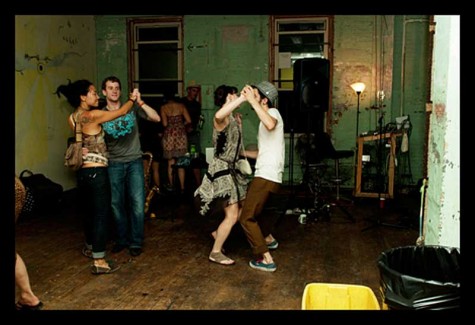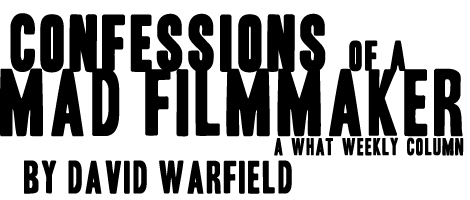 And now a What Weekly Exclusive; it appears that a dance party of epic proportions was unleashed upon the 5th floor of the H&H Building Thursday night and caused widespread euphoria and rug-cutting. Eyewitness reports claim that the Raya Brass Band from Brooklyn, New York was to blame for the merriment and spontaneous gyrations within the crowd.

Some witnesses may have said that the wild gypsy stylings of this band invoked such a frenzy that several people questioned their own existence after their own souls leapt from their body and danced right out in front of them. The ability of accordion player Matthew Fass to make dollar bills appear from inside his head only exasperated the situation.

Some couples tried to escape the ruckus by dancing in the corner by themselves though these attempts failed as every possible square foot of the 5th Dimension was filled with dancing.