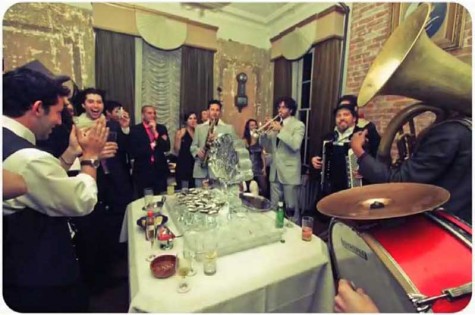 Thanks for all who made Tuesday night great at Barbes. On Friday, we return there for a post-Thanksgiving show at 8 pm, an early show geared towards friends and family that may be in town this weekend. Dancing and merriment will ensue.
And really, don't miss this…..The legendary Macedonian Rom clarinet/sax player, Ferus Mustafov, is in town this week. He'll be playing at Drom on Thanksgiving night and at Sveti Kiril and Metodij Church in Cedar Grove, NJ on Saturday night. Google this superstar and hear for yourself what he can do.
RAYA BRASS BAND FRIDAY NIGHT
When: Fri, Nov 26 at 8 pm
Where: Barbes, 376 9th St at 6th Ave in Park Slope, Brooklyn
How much: $10 suggested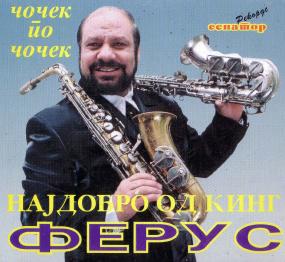 FERUS MUSTAFOV THANKSGIVING NIGHT
When: Thurs, Nov 25 9 pm
Where: Drom, 85 Ave A, btwn 5th and 6th in the East Village, Manhattan
How much: $10 adv/$15 door (order tickets here: http://www.dromnyc.com/events/520/king-ferus-mustafov)
FERUS MUSTAFOV SATURDAY NIGHT
When: Sat, Nov 27 6 pm
Where: Sveti Kiril and Metodij Church, 1050 Pompton Ave, Cedar Grove, NJ
How much: Adults-$20; Children under 12-free
Good food and a variety of drinks available http://www.stskirilandmetodij.com/mg/index.php
WINTER'S EVE MONDAY NIGHTE
On Monday, Nov 29, Raya Brass Band will be on Broadway from 5:30-8:30 pm with The Hungry March Band, Mariachi Real de Mexico and Himalayas as well as other performers as part of the Winter's Eve at Lincoln Square – http://www.winterseve.org/ You'll find us on Broadway roaming on the west side of the street between 60th and 63rd or at the stage on West 62nd St and B'way.